One of the Standards of Practice for Health Promotion in Higher Education is to conduct population-level assessments. GatorWell consistently administers health surveys to UF students to help guide decisions about programs, services, and policies on campus.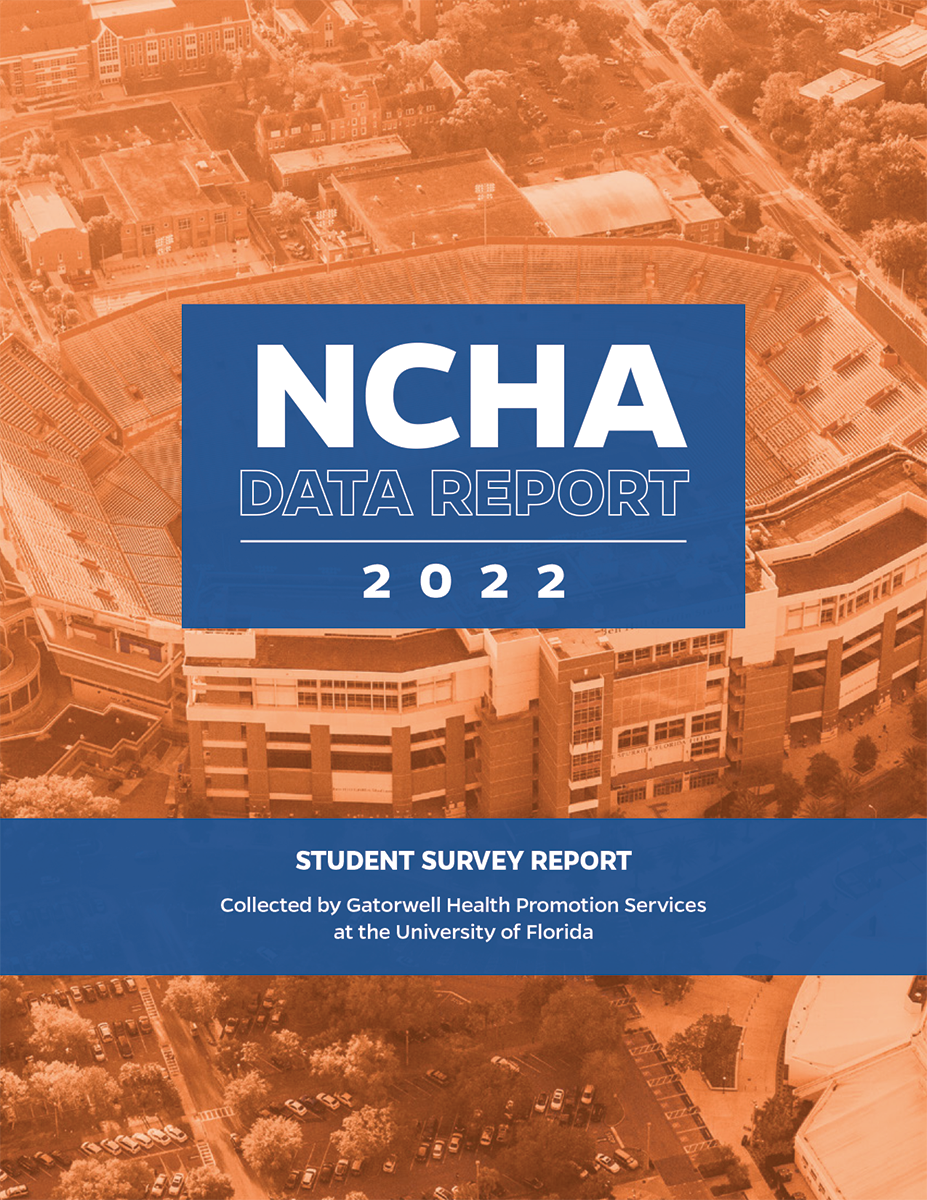 American College Health Association - National College Health Assessment (ACHA-NCHA)
The ACHA-NCHA is a nationally recognized research survey that collects precise data about students' health habits, behaviors, and perceptions.
University of Florida Student Survey Report collected by GatorWell Health Promotion Services.
2022 UF National College Health Assessment