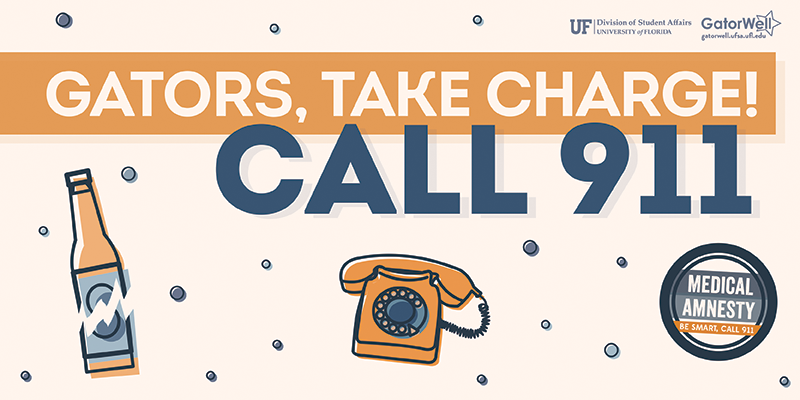 Students' health and safety is UF's top priority!
If you suspect alcohol poisoning or have concerns about an alcohol-related injury, it is important to seek immediate medical help. Some students may be hesitant to seek medical attention for fear that police may be contacted. It is crucial to be safe.
In April 2011, UF implemented the Medical Amnesty Policy to help ensure all students call for medical help for themselves or friends during alcohol, drug or other health emergencies. UF's MAP waives student disciplinary action under certain conditions.
Check out the most frequently asked questions about the policy.
You can also request hard copies of the Medical Amnesty Policy or alcohol materials for use or distribution on campus.
Always look out for one another and call 911 when someone needs help. You can save a life.